Dr Camille Guillerey – putting killer cells to work
When Dr Camille Guillerey was a child, she loved the "Once upon a time . . . life" cartoons that pictured components of the immune system as cute characters fighting microbes to keep people healthy.
"I still have this vision of immunology, and I'm fascinated by how our immune cells interact to protect us from infections and cancer," says Camille, a researcher at QIMR Berghofer in Brisbane.
With her 2017 Cure Cancer Australia research grant, 30-year-old Camille is applying her enthusiasm for this branch of medicine to blood cancers like leukaemia, lymphoma and myeloma – and the "natural killer" cells of the immune system that can recognise and kill the cancer cells.
She's already contributed to research demonstrating that killer cells can slow the growth of blood cancers, and that the functioning of the cells themselves can be stimulated by an immunotherapeutic drug known as "anti-CD137 Abs".
"Unfortunately, natural killer cell functions are altered in cancer patients, probably because of the presence of suppressive cells," she explains. "In our project, we aim to identify how blood cancers affect the killer cell responses to the drug, test approaches to restore cell functions in patients and improve effectiveness of the drugs. The work should help us design better treatments."
Raised in Richebourg, a small village near Paris, France, Camille gained her PhD in immunology at the Pasteur Institute in Paris in 2013 before moving to Australia to join renowned immunologist Professor Mark Smyth at his lab at the Queensland Institute of Medical Research. Camille says she was attracted to the quality of the science at the institute, which was established 70 years ago by the Queensland government and has a rich history of discoveries and translational research. "But I was also happy to discover Australia."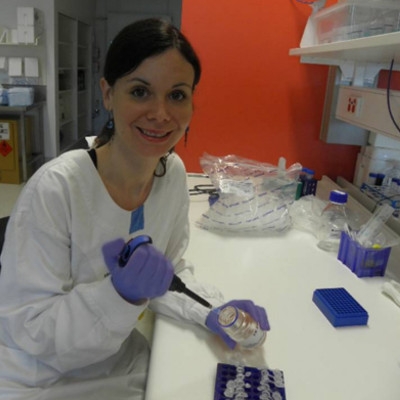 More researchers needed
"Grants such as Cure Cancer Australia's are crucial if scientists are to find a cure", Camille believes. "Indeed, it will be impossible", she says, "if more early-career researchers aren't able to develop as independent scientists and thereby aggregate the number of experts working in the field."
"Science is competitive with researchers judged on their publication records. It's a major hurdle for an early-career researcher, especially since he or she has limited time to publish before competing for grants at levels equivalent to an established group leader."
Moreover, the ability to publish in a short time usually depends on factors beyond a young scientist's control, such as the finances of the host laboratory, supervision and luck. "A promising project may take months to take off, years to be ready for submission to a journal and more months, sometimes years, before it's accepted. This time lapse can be very frustrating because even if great science is happening, nobody will believe it before the work's been published."
"Not surprisingly therefore, a researcher's key qualities must include curiosity, passion, an analytical mind, imagination and, above all, perseverance", she says.
Big problem
Blood cancers are a major health problem, with some 12,500 new cases diagnosed each year in Australia alone. "I've lost a friend and seen people losing someone they loved because of cancer," says Camille. "I've been amazed to see how brave cancer patients are, how hard they fight and make the most of the time they have left. It always feels so unfair when someone is struck by this terrible disease. Even if there's a long way to go, fighting cancer is a team effort where everyone's contribution matters."
Camille has published seven papers, many in premier journals. She has also accumulated 374 citations and holds a National Health and Medical Research Council fellowship – for four years from January 2016.
Big hurdles in her life include trying to balance time spent in the lab with personal time, but it won't cause her to waver from her vision: follow your dreams and never give up.
Camille is funded by The Can Too Foundation and Cancer Australia through the Priority Driven Cancer Research Scheme (PdCCRS)