Dr Esther Lim – bringing better melanoma therapies to trial
As most people know, melanoma is an aggressive, common form of skin cancer. If it's not treated in its early stages, it has a high mortality rate. Around 132,000 new cases are diagnosed worldwide each year, and Australia has the highest incidence, with about 14,000 cases expected in 2017. Moreover, the occurrence and mortality rates are likely to keep rising.
Dr Su Yin ("Esther") Lim of the Precision Cancer Therapy Group at Sydney's Macquarie University is determined to make a difference.
"through persistence, tenacity and hard work," she says. "Specifically, Esther aims to find ways to boost the human immune system to improve the effectiveness of current melanoma therapies."
"Personally and professionally, the Cure Cancer Australia grant allows me to continue work in an area I'm extremely passionate about, and is a massive encouragement for me to keep going!" says 33-year-old Esther. "Outcomes of this project will translate rapidly into clinical practice, and will hopefully help improve patients' lives."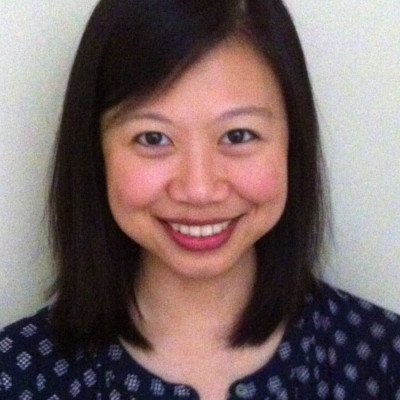 What does the research entail?
Esther is investigating inhibitors for a certain protein pathway in the body known as MAPK, which plays a key role in the development of melanoma. Work in the field has already improved survival rates of the 30% to 40% of Australian patients who have a form of the disease known as "BRAF-mutant" melanoma.
"We'll now examine mechanisms that stimulate immune responses, and look at immune profiling as a way to identify patients who'll be more responsive to MAPK inhibition alone, or in combination with immunotherapy," she explains. "These outcomes directly align with the research priority areas of Cancer Australia and its funding partners."
Esther was born in Malaysia and attended school in Thailand. She completed her PhD at the University of New South Wales in 2010, then worked as a postdoctoral researcher at the University of Oxford from 2011 to 2015. Esther has always had a strong interest in immunology, focusing much of her work on investigating the functions of immune cells in cancer, using pre-clinical models and clinical samples.
Like most people, Esther's been personally affected by the disease. Her grandfather was diagnosed with prostate cancer and died a few years ago. "He was always such a champion of my education and it was because of him I decided to concentrate my research in this field," she says.
And like many of her peers Esther believes the biggest challenge for cancer medicine is that there's so much research and work to be done and never enough funding to support it in the way it deserves. The quality of research and calibre of researchers in Australia makes it especially tough and competitive for those seeking vital breakthroughs.
"That's why the Cure Cancer Australia grants are so important; they foster the progress of understanding a very difficult disease and the discovery of new treatments."
Outside of work Esther enjoys travelling, especially around European countries whose history and culture she admires. Her personal philosophy can be summed up in part by a quote she once read attributed to Steve Jobs: "Your work is going to fill a large part of your life, and the only way to be truly satisfied is to do what you believe is great work. And the only way to do great work is to love what you do."
To cancer patients and their families, Esther has a message of hope: "We've made significant leaps in understanding this disease and all cancer researchers, including myself, are working very hard towards finding better treatments and ultimately, a cure."
Esther is supported by Fight on the Beaches and Cancer Australia through the Priority Driven Cancer Research Scheme (PdCCRS)