Dr Kate Vandyke – a new strategy to treat multiple myeloma
Multiple myeloma (MM) is an incurable blood cancer that claims the lives of about 80,000 people round the world each year. When someone contracts the disease, the cancer cells spread through their skeleton via a process that medical scientists don't yet fully understand.
Dr Kate Vandyke, a lecturer and researcher at the University of Adelaide and South Australian Health and Medical Research Institute, is committed to changing that scenario. Recognising that the ability of MM cells to disseminate is critical – in the disease's development, in its resistance to therapy and when patients relapse – she and fellow researchers believe limiting such spread presents a "tantalising therapeutic opportunity".
The data they've collected implicate a protein known as CCR1 as a key driver of causing MM to migrate round the body. They now hope to use this knowledge to help identify patients at high risk of getting the disease and who have poorer survival chances. In addition, they'll assess the effectiveness of a new drug that blocks CCR1 in a preclinical model.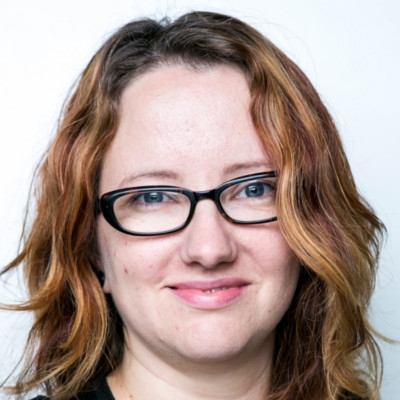 "These studies will provide the basis for a new therapeutic strategy," says Kate, who completed her undergraduate studies at the University of New South Wales and got her PhD at the University of Adelaide in 2011.
"The availability of existing drugs targeting CCR1 that have been used to treat other diseases means that, if we're successful, the translation of our results to the clinic should be relatively rapid."
Importantly, she adds, the results are likely to apply to other cancer treatments as well.
Kate grew up in Sydney, and worked as a research assistant in the laboratory of Professor Pamela J. Russell at the Oncology Research Centre at Prince of Wales Hospital in 2005 and 2006. Later, at the University of Adelaide, she worked on her PhD under the supervision of Professor Andrew Zannettino.
She then made the strategic move into multiple myeloma research, keen to tap in to the resources and expertise available in the Myeloma Research Laboratory in the new South Australian Health and Medical Research Institute. She has developed several projects focusing on the mechanisms involved in regulating myeloma dissemination and its interactions with bone marrow.
Funding support from Cure Cancer will allow her to build on the solid base she's already established, says Kate, who currently supervises a small team of students in the lab. She's already viewed as an authority in her field, with several well-cited papers, book chapters, and a landmark review featured on the front cover of the haematology journal Blood to her credit.
"Without an established track record in obtaining research grants, it can be near impossible to get one's foot in the door in many funding schemes," says Kate, who sees it as a key step in her quest to run her own, independent research group.
"That's one reason Cure Cancer Australia grants are highly competitive, as reflected in the high calibre of their recipients. I'm honoured to have been selected – I view it as one of my greatest career achievements to date!"
Kate and her husband have an infant daughter, and at the time of writing she was expecting twins. When not working, she enjoys good food and wine and spending time with her family and friends.
Kate has been awarded the Arthur Byrne Foundation Grant and is supported by the friends of Cure Cancer Australia.