Dr Nick Gottardo – embracing a new approach to kids' brain cancer
Dr Nick Gottardo often tells people: "if you want to stay with the current situation, where many children have incurable brain tumours or where survivors have serious lifelong side effects, then don't do research".
"But if you want to change the status quo we must invest in research for future generations of children," he says. "I'm not overstating the fact that without grants such as Cure Cancer Australia's, we simply couldn't do the work we do that can provide hope."
Nick, 46, is a researcher at WA's Telethon Kids Institute, one of the largest and most successful medical research institutes in Australia with a team of more than 500 staff and students.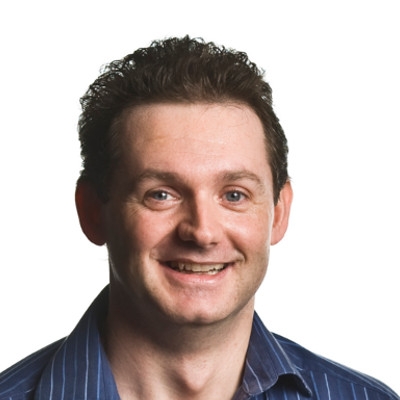 His Focus
His lab focuses on discovering and testing new treatments for childhood brain cancer. Having gained his PhD at the Telethon Kids Institute, Nick returned from a three-year combined clinical and research neuro-oncology fellowship at St Jude Children's Research Hospital in Memphis, one of the leading institutions for research and treatment of childhood brain tumours, in 2008.
Since then he and colleagues have established the largest childhood brain tumour laboratory in Australia, which has an international reputation and collaborates with top facilities around the world.
Nick's particular area of focus is medulloblastoma (MB), the most common childhood brain cancer. Though the survival rate for this variant is around 70%, the therapy has devastating, lifelong toxic effects.
And this is where Nick is determined to make a difference. "There's a desperate need for a new approach," he says.
His exciting research, co-funded by The Kids Cancer Project, aims ultimately to make current chemotherapy more effective from the start of treatment, with the ultimate goal of relying less on radiotherapy which causes the side effects.
His group uses sophisticated mouse models that the children under his care call "avatars". Cells from the child's tumour are transplanted and grown in a mouse in the same location they were taken from in the patient. This approach makes the mouse model a close replica, or "avatar," of the patient's tumour, allowing the team to study the efficacy of new drugs in vivo.
They're excited about the class of drugs they've found, and have already identified one compound that, when administered in combination with cytotoxic chemotherapy, results in significantly extended survival of mice with MB.
The Cure Cancer Australia project, continuing in 2017 from the previous year, will now test other drugs in the same class to identify the most effective one, hopefully providing evidence for a fresh clinical trial.
Nick views the research as particularly significant because to translate new therapeutic approaches into clinical practice, his team requires experimental proof that the combination of conventional chemotherapy with novel therapies is better than current treatments.
"Getting research grants has become increasingly difficult over the past five years", he reflects, "but it's an international phenomenon. One of the biggest challenges we face is the relative rarity of childhood cancer, so we're competing against grants researching the more common adult forms of the disease. All too often major granting bodies are only willing to fund 'safe' research with predictable outcomes."
With this in mind, Nick likes to cite Albert Einstein's observation, "If we knew what it was we're doing, it wouldn't be called research".
The strength of character and courage of children he has treated on a dailybasis has been a constant source of inspiration for Nick. "I want to see them free of their cancer and becoming adults, with good quality of life and dignity."
Nick and his wife Carolyn have two young children. He has a black belt in tae kwon do, though admits he prefers to spend his free time with his family.
He is pleased that he heeded the advice of a colleague to work in the best place in the world to do research, regardless of location. "I applied and was accepted into St Jude Children's Research Hospital. The rest as they say is history…"
Nick is supported by The Denton Family Trust, The Kid's Cancer Project and Cancer Australia through the Priority Driven Cancer Research Scheme (PdCCRS)