Meet some of Cure Cancer's successful research alumni – including some of Australia's most renowned cancer specialists.
Find out how they pioneered the way we treat cancer today.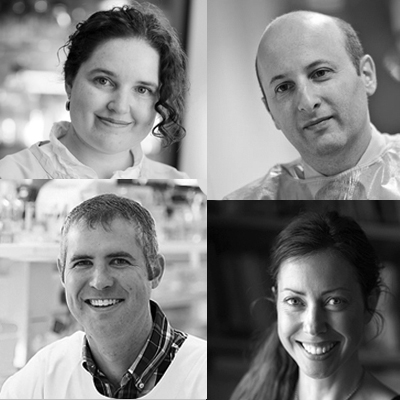 Research Breakthroughs in 2014
Each year our exceptionally talented alumni continue to make amazing breakthroughs and achievements across all areas of cancer research. 2014 was no exception with breakthroughs in neuroblastoma, brain and prostate cancer, as well as an appointment as President of the Australian Society for Medical Research.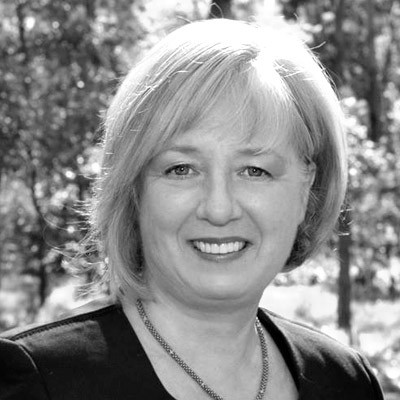 Professor Carolyn Mountford
Early on in her career, Carolyn Mountford's work was considered cutting edge and she found it difficult to get funding from more conventional sources. With a view to supporting emerging researchers with different ideas, Cure Cancer provided Carolyn with a series of four grants.
Carolyn's work was subsequently responsible for developing technology that can save lives by detecting cancer in its early stages. "We owe a huge debt of gratitude to Cure Cancer because it was seed money that literally made the difference between this science working and not working," says Carolyn.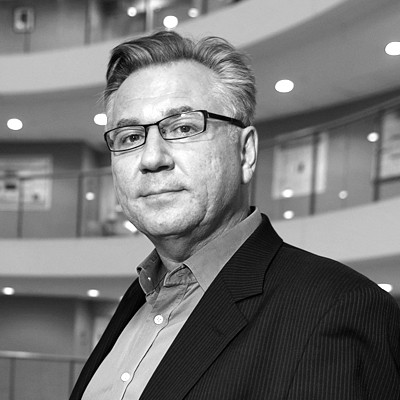 Professor Andrew Biankin
Pancreatic cancer is one of the most aggressive forms of cancer and despite heartfelt efforts by researchers, fewer than three in every 100 people diagnosed with the disease can expect to make it to five years. Professor Andrew Biankin is desperately trying to alter the outlook for patients with this disease, and his work is significantly influencing how this aggressive cancer is treated.
Cure Cancer identified Andrew's passion for changing the outlook for pancreatic cancer patients early in his career. Andrew received his first Cure Cancer grant in 2005 and has subsequently won multiple awards and recognition for his research into pancreatic cancer. Andrew now heads the Pancreatic Cancer Research Group at the Garvan Institute in Sydney and Director for Translational Research Centre at the University of Glasgow.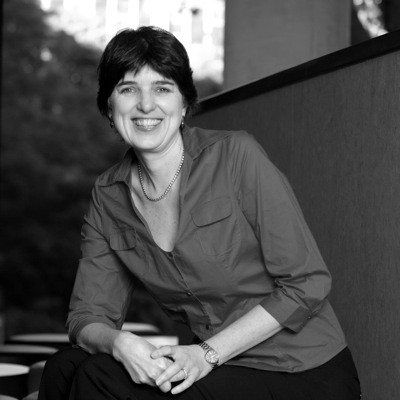 Professor Robyn Ward
Over the last two decades, Robyn Ward has established herself as a pre-eminent Australian cancer researcher and oncologist. Her work has made a difference for hundreds of patients and for the scores of young researchers who have studied with her.
Cure Cancer recognised Robyn's humanity, passion and drive, and provided her with funding grants in 1994 and 1997. Her research has focused on identifying factors that determine people at risk of developing bowel cancer. One of Robyn's major successes has been to dissect out the distinctive genetic pathways by which bowel cancer can develop, and to use that knowledge to better target screening and treatments for that disease. She also recently achieved a breakthrough with the discovery of an entirely new pathway by which people can inherit it from their parents.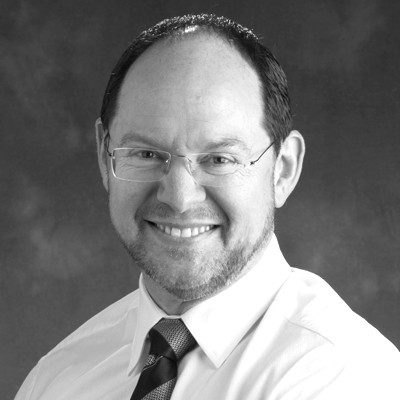 Professor John Rasko AO
Professor John Rasko AO exemplifies the qualities Cure Cancer seeks to recognise in experimentally bold, passionate, ground breaking researchers.
Like many Cure Cancer award recipients, John, having received a Cure Cancer grant in 2004, has gone on to make a profound impact in his field. Professor Rasko is a Haematologist who directs Cell and Molecular Therapies at Royal Prince Alfred Hospital and heads the Gene and Stem Cell Therapy Program at the Centenary Institute of Cancer Medicine and Cell Biology, University of Sydney.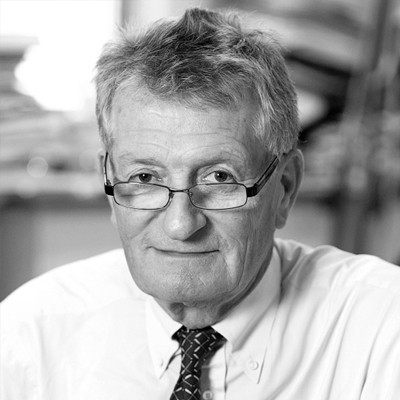 Professor Martin Tattersall AO
Professor Martin Tattersall was appointed Professor of Cancer Medicine at the University of Sydney in 1977 when he was a young UK cancer expert. For Australia it would prove to be an enormous gain.
Today Professor Tattersall is widely recognised and respected in Australia and internationally for his huge contribution to cancer research and his pivotal role in improving patient care in this country. He is a three times Cure Cancer grant recipient receiving seed funding grants in 1989, 1990 and 1992.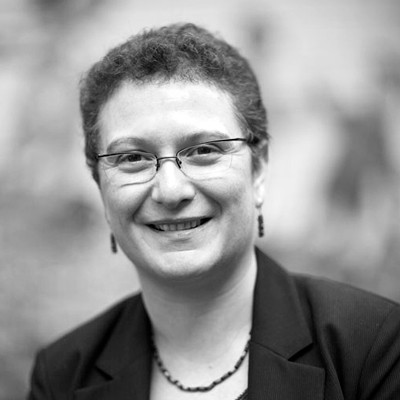 Professor Maria Kavallaris
Professor Maria Kavallaris had compelling reasons to become involved in cancer research, and they did not merely involve an interest in science. When she was 21 and had just begun her undergraduate science degree at the University of Technology Sydney, she was diagnosed with cancer itself. Then while she was in the second year of her PhD at the University of New South Wales, her brother died of pancreatic cancer when he was aged 30.
After surgery and chemotherapy, Maria is "pleased to be here to tell the story," but says these experiences helped to strengthen her resolve to contribute to research. "I saw it as a way to give something back for what was given to me," she explains.