EXCLUSIVELY EMERGING RESEARCHERS
It takes at least seven years of intensive training to become a scientist and a life-long commitment to improving people's lives.
In today's research environment, funding is very tight. Approximately 12% of research grants submitted to the National Health and Medical Research Council (NHMRC) receive funding. In almost every case, the precious (NHMRC) funding is not easily available to young researchers. one has to have a proven track record and some research results before one can be considered for this level of funding. Of course one can't readily build a track record or results without funding.
This current environment has led to many talented researchers with incredible potential either leaving research altogether or moving overseas to secure funding. Yet it's only research that can cure cancer. Given the funding crisis, our skill lies in recognising and backing the most promising research projects. We back the innovators, the most brilliant brains, the ones most likely to advance the fight against cancer.
See a few of the brilliant researchers we have funded with the help of our collective team.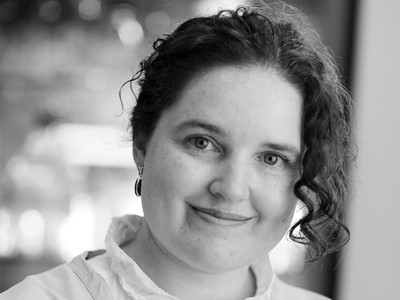 A/Prof Phoebe Phillips
Associate Professor Phoebe Phillips is a multi-time Cure Cancer Australia grant recipient, having received grants in 2009, 2012 and 2013. It is Phoebe's passion and drive to change the dismal prognosis of pancreatic cancer that Cure Cancer Australia admires. She says "Without the support from Cure Cancer Australia, I wouldn't have been able to establish my research team and make the progress we've made."
Phoebe's focus has always been on identifying why pancreatic cancer is so bad and responds so poorly to treatment.
Her studies have identified some proteins that actually kill off pancreatic cancer helper cells and revealed that pancreatic cancer responds poorly to treatment due to a scar tissue reaction that surrounds the tumour. Phoebe's research team subsequently identified a protein which when they modulated its expression, enabled them to get the drug into the tumour.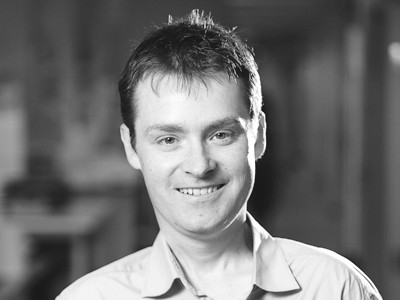 Dr Joshua McCarroll
Few young researchers have as much motivation to fight cancer as passionately as Dr Joshua McCarroll, a Research Fellow at the Children's Cancer Institute at the University of New South Wales. As a young child, Joshua was diagnosed with cancer and had to undergo two years of chemotherapy and radiation therapy.
"The treatment back then was pretty horrible," he says. "That's one reason why part of my research aims to reduce the toxic side effects of chemotherapy, by allowing doctors to use lower concentrations."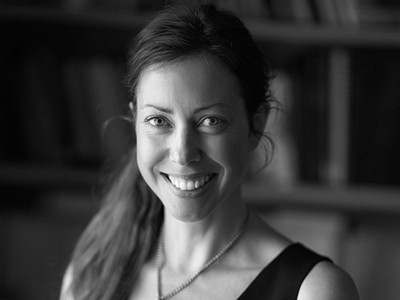 Dr Liesel Fitzgerald
Dr Liesel FitzGerald is an emerging researcher whose focus is prostate cancer. Liesel was awarded a Cure Cancer Australia grant in 2013. Her prostate cancer research is focused on reducing the number of men undergoing unnecessary surgery for the disease.
Liesel's main research findings to date identified three biomarkers that can be used to separate men at a high risk of dying from prostate cancer from those whose cancer detection is unlikely to cause a major problem.
The results will now need to be verified in a larger study. "If this preliminary study is validated, this research can inform clinical practice so both doctors and patients understand whether their tumour is likely to progress and make more informed decisions on how best to treat it" says Liesel.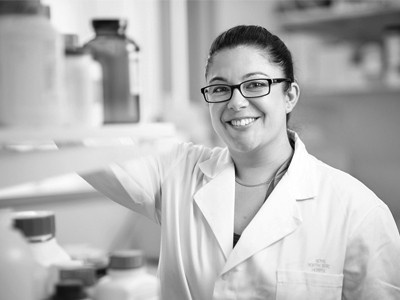 Dr Emily Colvin
Emily Colvin, a 2012 Cure Cancer Australia grant recipient, is currently focusing on ovarian cancer to find ways to diagnose the disease earlier. This work is critically important, because ovarian cancer is the most lethal gynaecological malignancy in Australian women and carries a very poor prognosis. It is often diagnosed at an advanced stage when the tumour has spread beyond the ovary.
Emily is an emerging researcher, who is building a strong reputation in her field. Her findings have been reported in 12 publications to date and on more than ten occasions she has presented at national and international conferences. In 2009 Emily was awarded the prestigious NSW Premier's Award for Outstanding Cancer Research Scholar of the Year.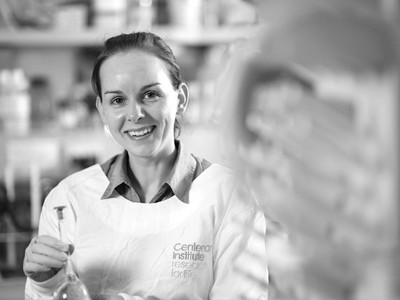 Dr Kimberley Beaumont
Kimberley Beaumont is an emerging researcher who, in a relatively short period of time, has gained a high standing for herself in the field of pigmentation and melanoma. While completing her doctorate, Kimberley published several high-impact papers on the function of gene variants which are responsible for red hair, fair skin and increased skin cancer risk. For her postdoctoral studies, she decided to focus on genes that may be more directly involved in melanoma progression. Kimberley received a grant from Cure Cancer Australia in 2013. She is focused on investigating the reasons underlying the spread of melanoma.